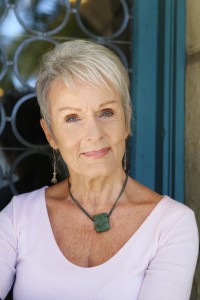 In 1991, Sally Raymond's eldest son Jon took his own life at 23. Having just become a psychotherapist when tragedy struck, she directed the precise psychological insight and skills unavailable earlier to her as a mother toward 'reverse engineering' what in Jon's life experience culminated in a tragic last choice. The task has taken her as many years as Jon lived.
Over time, through arduous personal retrospective and extensive research, Sally built a body of work that mapped out Jon's inner route to suicide. Her book, The Son I Knew Too Late: How Jon's Suicide Can Help You and Yours Thrive, Heal and Survive At Any Age (available now at Amazon and Barnes & Noble), was written to help sufferers, parents, loved ones and friends knowledgeably support young people's individual stability and inner growth throughout all the stages of childhood and adolescence.
Jon left behind a trove of writing that, as Sally could bear to read through it, confirmed what he had needed—and failed to get—at each point in his development. By sequencing these compelling stories according to the stages defined by the late Dr. Erik Erikson, she was able to understand her son's internal experience in ways that made sense of his suicide.
Sally applied a simple, analytic stage-of-life model first created by Dr. Erikson. This model uniquely highlights each of the eight stages that sequentially present a new key issue to face and field in this shared human but solo life journey. Through her son's own stories, she gives readers the tools to support life, growth and individual survival and thriving in, up and through each stage's unique crisis growth point.
Suicide recently became the second leading cause of death among Americans aged 15-24. This statistic is both unprecedented and chilling. Only accidents now kill more youth than the number of youth killing themselves. Raymond's book is a life "thrival" guide and suicide prevention resource for parents, teachers, and those who work with youth: a first-of-its-kind blueprint for taking action to save lives.