"With grace, insight, a splash of humor, and a fierce commitment to life, Sally takes us on a journey that is changing lives. Whether writing, speaking, or helping her clients walk one more step, Sally thrills, enlightens, and astonishes as she shines a clear light on the way forward."
—- Michael Frick, Founder, speaking.com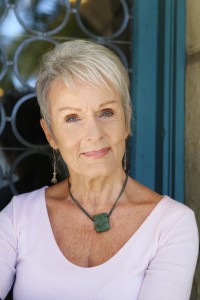 Sally Raymond, LMFT, is a practicing, longtime Marriage and Family Therapist in Southern California. She is a speaker, author, and passionate, devoted expert on the topics of life and healthy growth, suicide, and relationships.
With six other therapists, she cofounded Children's Path Programs, a non-profit dedicated to help children attain their passion and potential. She is also a founding board member of Freedom4Youth, a non-profit dedicated to ending the school-to-prison pipeline for at-risk youth. Through coaching communication, listening, and leadership skills, the organization helps incarcerated or at-risk adolescents evolve out of criminality, gangs and drug addiction into successful students, peer mentors, and true inspiration for their family, friends and community
Annually pro-bono by teacher invitation, Sally leads eight-week leadership intensives in high school classes where students learn to speak, listen with intention, analyze critically and know how to provide honest, emotionally resonant, helpful feedback.
Sally was one of four principals featured in Dialogue Project, an award-winning full-length documentary film dedicated to organically reviving a sense of resonant community in public places. Across the nation, from Los Angeles to Washington, D.C., The Dialogue Project sparked spontaneous, positive meaningful dialogue and new connections among casual passersby, and won awards in film festivals.
Since her son Jon's suicide in 1991 while being licensed as a psychotherapist, Sally has directed the precise psychological insight and skills unavailable any earlier to her as a mother toward 'reverse engineering' what in Jon's life experience culminated in such a tragic last choice. The task has taken her as many years as he lived. Now, her book is out, expressly written to help others thrive at every age and avoid the kind of pitfalls Jon fell prey to. With it, Jon's fate need not be yours–or your children's. Understanding the new core issue at each stage of development can help children and adults alike better steer towards greater life, wholeness, joy and fulfillment. 
Her book is available on Amazon.com The Son I Knew Too Late: A Guide to Help You Survive and Thrive and is also available at Barnes & Noble).