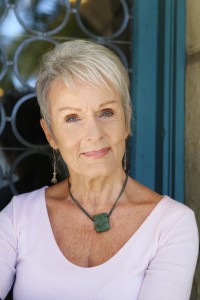 Sally Raymond, LMFT is a Marriage and Family Therapist in Santa Barbara, California. She is a speaker, writer, educator, and passionate, devoted expert on the topic of suicide.
With six other therapists, she cofounded Children's Path Programs, a non-profit designed to help children find and attain their passion and potential. As part of this effort, Sally leads an annual eight-week leadership intensive at an area high school where students learn to speak and listen with intention and emotional intelligence.
Sally is also board member and program director for Freedom4Youth, a non-profit dedicated to ending the school-to-prison pipeline for at-risk youth. Through coaching communication, listening, and leadership skills, the organization helps incarcerated adolescents evolve out of gangs and drug addiction into successful students, peer mentors, and social models for their family and friends.
Sally was one of four principals featured in Dialogue Project, an award-winning full-length documentary film dedicated to organically reviving a sense of resonant community in public places. Across the nation, from Los Angeles to Washington, D.C., The Dialogue Project sparked spontaneous, positive meaningful dialogue and new connections among casual passersby.